art direction and graphic art for feature film and television.
The Hunley Electric Sign...
Creating Neon Signs is a big boat load of fun... This particular set item was a fun creation. This is a rare "box sign" that was fabricated using metal to the specifications I set forth. Once the "can" was delivered, I supplied the Neon Company full size bending patterns, and provided the scenically full size pounces for placement of the painted graphic elements.

Once the neon was installed... Only selective pieces were energized to sell a plot point, giving birth to the name of a future night club... TRIC.

Here to se the basic plan and the final sign as it had been made ready to shoot on location.
Close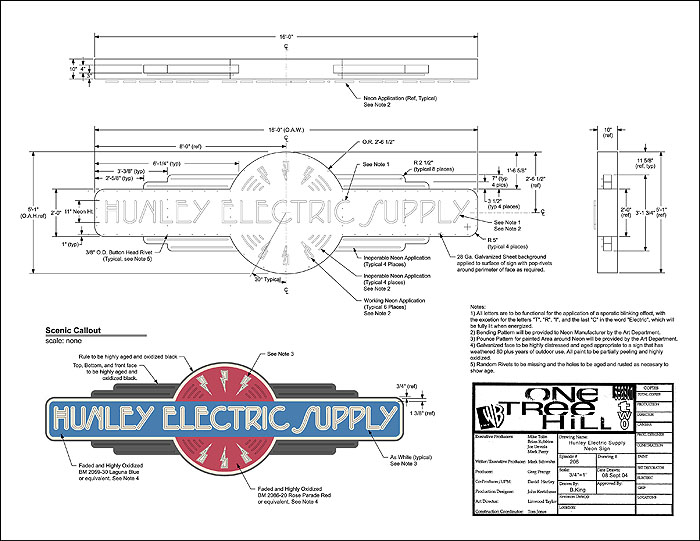 Close